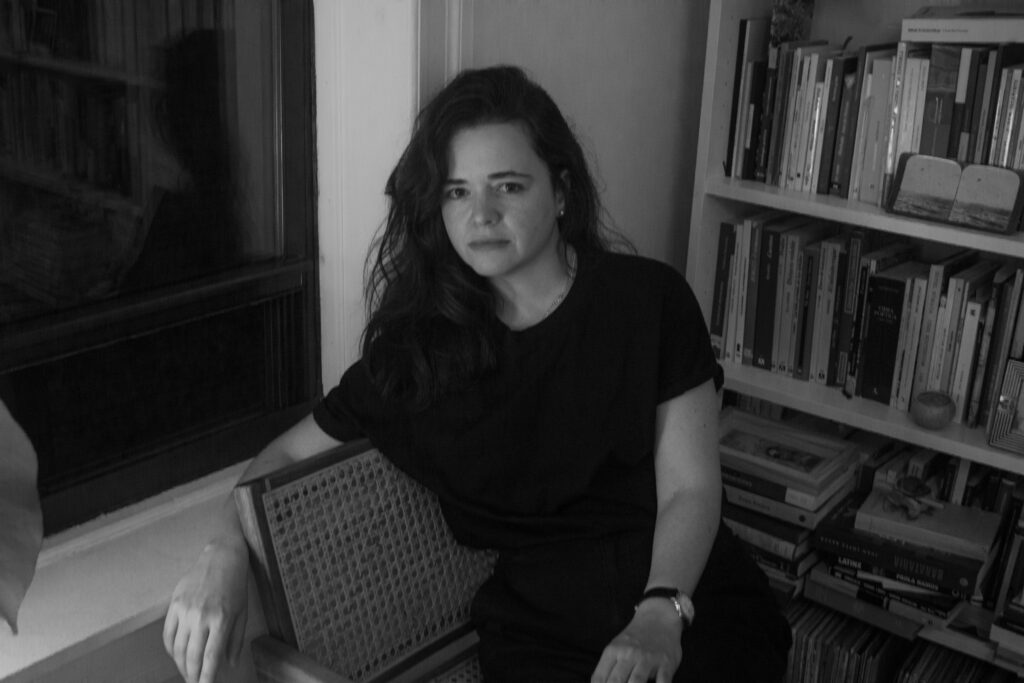 Natasha Tiniacos (b. 1981 Venezuela) is a poet, scholar, educator and translator living in Manhattan after having been granted asylum by the US government. Currently, she is pursuing a Ph.D. in Latin American, Iberian, and Latino Cultures in The Graduate Center of the City University of New York with research interests in queer disability studies, poetics, and sound studies in Latin American art and literature.
She has published two books of poems Historia privada de un etcétera (Los libros del fuego, 2016), finalist for the Grand Prix Littéraire of the Association of Caribbean Writers, and Mujer a fuego lento (Equinoccio, 2007) National University Prize in Literature, in Venezuela.
She has been a poet in residence for the Lower Manhattan Cultural Council (2019, 2020, 2021, 2022), the International Writing Program of the University of Iowa, Vermont Studio Center, and Camac, Centre D' Art in Marnay-sur-Seine, France. In 2019 she was selected for the New York Foundation for the Arts: Performing and Literary Arts 2019 program. She was US Embassy in Caracas visiting professor of American Literature in the Universidad Central de Venezuela, and after finishing her M.F.A. in Poetry in New York University, she has lectured language and literature classes in NYU, Fordham, and CUNY.
Her poetry delves in fragmentation, it's a constant research and reaction to the Spanish language and sound living the fragmentary experience of migration. The line between English and Spanish is an axis for the spin of translation.
Her artist teaching practice has focused on bilingual workshops of poetry to seniors of the Washington Heights community in Manhattan, where she currently lives. She has conducted this classes since 2019.
Her poem "This Seems to Be: The Secret of the Human" was recently shown as a sound piece alongside flugelhorns by Ella Bric in the exhibit Some Kind of Mind Thing at Off Paradise gallery.
Upcoming on November 1st: a paper presentation on Venezuela's women electronic musicians at the University of Cambridge Gender and Sexuality History Workshop: